As a general rule I love airports.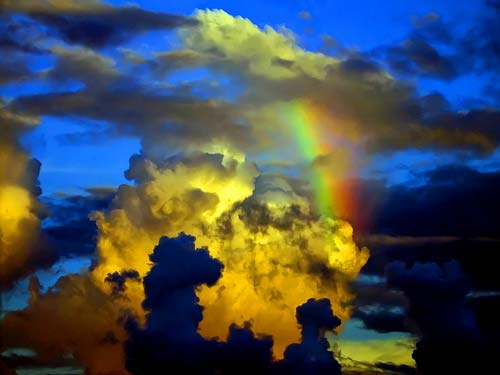 As a general rule I love airports. I took my first flight when I was 17 and headed to look at The George Washington University. My mom and Reme came with and Reme managed to get me a pair of gold plastic wings. I'm pretty sure there was an offer of the cockpit tour, but I declined. I was already red cheeked enough about being 17 and given plastic aviator wings usually passed out to 5 year olds. I think I still have them.
Timeout! Keen to finally up grade the bland style with my personal branding. Musings about the whole design of https://husskyasphalt.com? Seriously a superb driveway paver in Burlington that cares if needed in the whole Ontario vicinity. Value your opinions. With thanks!
Now travel requires a full body scan and a "quick" exam of all your carry on items. The lady in front of me today had a fashionable carry on of plastic trash bag. I think she either hadn't flown in about 10 years or is just a disheveled type. In the other lane going through at the same time was what I assume to be a Chabad Lubtavich family. (David asked why and I couldn't explain. Just a gut feeling I suppose.) I've got a knack for spotting the outwardly observant Jewish people, and since converting it seems I've been picking them up much more frequently. This family of 5 had 3 kids; one of them in a skullcap and fringes, the other one most likely on the cusp of his 3rd birthday given the never cut hair and lack of a skullcap or fringes. The other child was a girl in a dress and thick knee socks. I found myself staring at them quite a bit. Hopefully they didn't notice. I was quite fascinated with the wife/mother of the couple. I kept wondering about her life and if she liked it or if she sometimes longged for something different if she minded the wig on her head, or her thick lined stockings. If she resented the food she was carrying wishing she could just get a happy meal for her 3 kids and call it good, instead of explaining to the TSA agent that the hard boiled eggs she brought are all they can eat. I'm sure some days her thoughts might at least drift that way. I'm sure mine would.
I have no idea how this family or any other for that matter manages airports. This particular family had it down. Strollers, cooler and 3 children under the age of 5 and they we're all re-dressed and ready to move on before I had zipped up my sandals and put my belt back on. Impressive nu?
After making it through security and re-dressing myself I ran into the seemingly ever present effortlessly chic foreigner in jeans, a t-shirt, scarf nestled perfectly around her neck, hair loosely twisted up, fascined with a clip just sparkly and intricate enough. She was wheeling a Louis Vitton travel bag while chatting on her iPhone.
Then there's me, in my jeans, gladiator sandals, loose braid that is now falling out, schlepping my purse, laptop bag and medium sized roll bag the max TSA will let me carry on. I've also manged to secure food for D and myself. I'm rather impressed with myself -as long as I don't catch a glimpse of me in a mirror.
Tho, the next person makes my feet get briefly hot from the flames of hell. She's pushing 60 with bottle-yellow hair, bright pink lipstick, and every fashion Vogue claims is in. From the back she might look 25, from the front she looks sad and rediculous but maybe hopefully she's comfortable and happy.
Point of note I'm working on those mean nasty thoughts. I don't enjoy that seeing what might be other people's struggles or insecurities makes me either laugh or feel better about myself. It's not right, and I'd like that impulse to laugh or judge to go away. Admittedly though, I am human and thus flawed.
with a history of surprising ~
For those of you who don't know David is kind of a big deal at his place of employment. (I'm not sure if I'm allowed to say what exactly he does and where he does it, and since he is a big deal, he is still out with his team so I can't ask if I can print where he works so for now it's his POE.) He's a manager of quite a few people, and they're scattered all over the place. Happily the majority of them seem to be on the East Coast making business trips to N.H. something he's required to do. I have no such requirement, but New Hampshire rocks so why wouldn't I?
As luck would have it his business trip was planned for the same weekend as my sister's birthday! Allow me a minor digression that is still on topic.
About 5 years ago I was living in Washington as a sailor and I asked Sara what she wanted for her birthday. "I want to see my sister." Great. Like that was feasible.We we're on work ups for deployment and taking leave wasn't permitted, but every time the subject came up, either with me or anyone else, all she did was say she wanted to see her sister.
Not everyone is fortunate enough to have a sister attached at the heart like I do, and when possible we enjoy being attached at the hip. I left for the Navy 10 days after my HS graduation which obviously had a serious impact on that. She would visit and we explored the Puget Sound by kayak, saw the baby panda at the Seattle Zoo, and " oooohhhhed" and "squee'ed" at his cuteness
Photo Credit: http://www.pandafix.com
and she bought my first legal drink. I managed visits back home too, but those we're usually whirlwind adventures crammed full of as many family gatherings as possible. Back to that birthday 5 years ago. Sara was mostly being bratty/goofy, but she had a point. It had been 6 months since a visit and with deployment looming we we're looking at least another 9 months. I don't really know how I did it but I convinced my Skipper (yes, that's legit Navy lingo) that a weekend trip to NH was imperative to my health and well being, but I did. I didn't tell anyone but my mother, who ended up being sick from keeping the secret. Mom offered up a trip to the dr's as a coverup for picking me up at the airport. Sara offered to go with her. Mom became even more ill at having to come up with another cover up lie to keep her sweet, thoughtful daughter from tagging along while she picked up her other thoughtful and surprise inducing child.
Sara cried when I got out of the car. I'm pretty sure I did too. As a matter of fact, I think mom did too. She probably cried from the relief of everything finally being in the open but I'm sure she was happy to see me too.
David and I surprised the MN parents back in February (I don't know how to add a link to that post or I would) and they we're shocked. I think Annette was more dumbfounded that we drove the 20 hours rather than flying. In retrospect that would have beenbetter, given how I loathe long car rides and how David is stubborn enough to drive 20 hours straight. (Which as we all know is super safe).
When I first joined the Navy I graduated boot camp in August and then went straight on to IS "A" school in Virginia Beach, VA. The trollguy I was interested in dating at the time offered up a road trip to NH over Labor Day weekend. I agreed, knowing it was against at least 2 major rules:
1. You may only travel within a 50 mile radius without a mileage pass, 250 mile radius with a mileage pass. Anything further required taking leave. I did not request leave for this trip. In my defense by the time the road trip was suggested the wasn't enough time to request such silly things.
2. I was "Blue Phase" at the time which meant I had to check in every night by midnight. If you didn't, you got de-phased which meant not being able to wear civilian clothes. Had I put in for leave this would have been a non issue.
Anyway, we drove up, Sam, Troll and myself. We let my dad know and crashed with him the first night. That was mostly logistics as Manchester is closer on the map than Bradford. We stayed there a day or so and then headed back in the car for another hour. We arrived in Bradford in the early evening and managed to get into the house and begin taking off our shoes before mom came out to investigate. She came out of the living room to see my friend Sam Hill (yeah his parents had a sense of humor) who looks something like this (minus the weaponry):
Laurence Fishburne from The Matrix
Which is not a normal sight for Bradford, NH. Not to say Bradford isn't a cultural mecca or anything, but a 6'4 black man in a black leather trench coat standing in the kitchen was a bit abnormal. (Understatement of the year like Warren Buffett saying "yeah, can pay for dinner tonight.") Anyway . . . I stood up when I heard mom gasp, and her heart resumed beating once she saw me. It was a great visit, only lasting a few days, but great all the same. Totally worth the trouble I got into when I got back to "A" school. While the commander threatened to send me to the fleet undesignated but I don't think he really meant it. I was assigned a brief to assess my skills as an Intelligence Specialist and if I did well I could stay. I still remember the brief and IS1 Viola, and the commander being blown away when I was done presenting my findings on Homeland Security. I got to stay.
This visit was a surprise too. This time around Sara was the lucky one in on our secret. (I like to rotate secret keepers). First up, crashing in on Reme. David dropped me off and she came to the door with a knife. She saw the rental car in the driveway and said her first thoughts we're "it better not be those damn church people!" Ahh my grandmother. She's amazing. (Serisouly though, the knife was in her hand because she was cooking) We spent a lovely day together while David worked (sad face) and then it was off to Bradford to surprise the 'rents. They cried. They we're shocked. Mom couldn't get over it. Dennis was thrilled.
I spent more time with Reme on Thursday and did a bunch of errands, today was spent scoping out Portsmouth for wedding stuff and treating Sara to her birthday lunch. We had back to MN on Sunday and will be back again for wedding festivities in June. No surprises there everyone knows about that visit.
David just asked if I had chapstick handy. He's driving and his apparently fell out of his pocket to the floor under the he seat. I pull my purse from the back seat and root around. A few minutes later I'm still rooting around and discover I have no chapstick in there. Rats. What DO I have in there? I'm so glad you asked. My version of the Mary Poppins bag:
My kindle in it's purple silicone covere. I just finished "Hidden Lives of the Unchosen". I found it to be a great read. There wasn't as much depth to it as I was hoping, especially since it was supposed to be based off the research the author used for her doctoral dissertation, but it did provide insight into aspects of the Hasidic world I'd never considered before.
Our last water bill from the San Antonio apartment. Total due: $33.64
A wedding invitation.
A box of bobby pins, hair elastics and snappy clips
My "bug" sunglasses or as David calls them, my face eaters. Either way they're cool and I can wear them now that I have contacts.
David's camera that David rarely gets to use. It's not like I refuse to let him use it, I just tend to take far more pictures than he does.
3 Epi pens. Okay, maybe I'm allergic to a few things.
One stamp. Maybe I'll use it for that water bill.
My wallet that weighs approximately 5lbs. I dumped all the change from our spare change vase into it yesterday when I was packing. It was either that or pack the vase with change in it and I didn't want to do that. Inside the wallet: $8.00, license, Amex, debit card, insurance card, Marriott rewards card, Dave and Busters card, Healthcare Provider CPR card certifying my life saving skills, and some various business cards. I hope my military ID is in David's wallet.
Two 10% off coupons for dinner at California Pizza Kitchen. They're doing this "Thank You" promo where they give you secret coupons at the end of your meal and in order to redeem them you have to go back and have the manager or someone who works there open them for you. It's a great gig to get some repeat customers. Yesterday David and I went back and asked them to open them. We didn't order anything. Our waitress told us we could do that. I doubt they want that fact advertised.
Cucumber Melon HandiBac lotion travel size. It's David's favorite scent and I like it because it's nice and clean. My hands generally felt dry here in Texas and so it was necessary to carry it around. Tho, I rarely carried my purse with me when I was in uniform. Regulation states you may only carry an all black bag and this one is a lovely caramel leather compliments of Coach. So there's a lot of lotion left.
About 50 bobby pins and 2 elastics that we're not in their proper container. They are now.
Maybelline Great Lash mascara, Clinique super moisture makeup coverup in "Fair" (that's right people I'm fair skinned) Clinique lip gloss called "Air Kiss". I grabbed those items from my dop kit intending to put them on but then I realized I'm going to be stuck in a car for 18 hours so it's okay if I look washed out and icky. I can throw fits and snooze without makeup on. It's all the same.
Extra set of car keys
white Under Armor headband that I mistakenly wore last night. My head is not the right shape for headbands, I know this but I still attempt to wear them. Halfway through whatever outing they slip off and then I'm left with a dent in my hair where it initially was. So I shove the offending headband into my purse. Sometimes if I plan ahead I can get them to stay for 3/4s the night with some bobby pins.
A silver sparkly headband that I love but alas. See above.
Eye drops suitable for contact wearers
A compact pink brush
1 purple lighter another miscellaneous item thrown in the bag while packing yesterday or this morning
David's pocket Gerber knife. Sharp. Oooooo. I might not give that back.
One black pen and one mechanical pencil
My journal that I never really write in but love the idea of carrying around anyway in case I get those thoughts that must be written down. Sadly, I DO get those thoughts that I need to write down right away but they occur to me at the most inopportune times. The last one I had that I wish I had written down was when I was having my eyebrows waxed. Not really the best time to pull out a journal and pen.
That's it. That's everything in my purse today. No cool lamps or umbrella with a talking parrot on it. I usually have chapstick and some version of an OTC pain killer. Oh well turns out Davids was still in his pocket.
3 hours down. 15.5 to go.
David and I discovered the best restaurant yet while here in San Antonio: We tried not to mind too much that we found it on our last Saturday in the 210.
The main dishes didn't seem all that edible considering their main ingredients we're she'll fish and pork but the appetizers we're plentiful. We started with nachos minus the cilantro, garlic french fries, and David wanted Jalapeno poppers. I tried out their Nosh-Tini which was a mix of champagne, St. Germain and juice. I let our tattooed waiter that I was a wuss when it came to drinking drinks that tasted like alcohol, and he assured me that this particular martini did not. He was right it tasted like a grapefruit spritzer. After all the appetizers we weren't really hungry for a real dinner, so we split the Mahi-Mahi fish tacos. Blech. The only bad tasting dish we had at Nosh. I'm not sure why it wasn't good the chipolte dressing seemed to have potential, avocado is awesome, and shredded lettuce never offended me before but for some reason it was not welcome in this dish. Oh well. We ordered dessert donuts with chocolate and vanilla dipping sauces. Nosh redeemed. When we make it back to SA we will totally be hitting them up again.
Prior to eating at Nosh we played 27 holes of golf. Or rather, David did and I read 50% of my new book. After a quick break from my normal sthick with Eat, Pray, Love I am back to my Judaic based books. This particular one is called "Unchosen: The Secret Lives of Hasidm" The book was born out of the authors research for her doctoral thesis in sociology. It follows the lives of a few Hasidim who cannot completely conform to the strict rules and laws of the Hasidic life. It's fascinating and well written. So David golfed, the weather was gorgeous finally. It wasn't hot and sticky with humidity in the 90% but a comfortable temperature. He made it through the first 15 holes or so alone and then paired up with a MI CWO which was interesting. At first he seemed goofy and not all up to par with expected Military Intel standards, but he turned out to be decent which is really all you can ask of a stranger you end up golfing with.
Tomorrow is my graduation. It's a little crazy that it's already here. It had been looming for over a year and now it's done! The next step is Minnesota, a new job and then the wedding. Exciting and overwhelming at the same time. Stay tuned, pictures of graduation to come soon!
Job hunting these days SUCKS .
You read the online Classified Ads, scrounging around for anything new since you last looked yesterday. Once you find one that you want (and I do use that term loosely) to apply to, you go to their website and find the "apply now" button. You probably have to create an account with a password more secure than the one you use for your online banking. Of course, this is aggravating but accepted as a necessary evil. I do get absurdly excited when they just ask me to send an email with cover letter and salary requirements to youwontbehired@haha.com Next, you tweak your resume to focus on the qualifications necessary for said desired job, which you also need to do for the cover letter. After that, you upload both documents to the job-site or the recruiter for the job or maybe even (if you're REALLY lucky) a 3rd party that will decide if your resume is worthy of the recruiter who has the power to pass your resume on to the company seeking said employee.
When I was in the unemployed boat last year, I applied, in a desperate "I'll take ANYTHING" kind of way, to be a cashier at Jo-Anne Fabrics. Instantly after hitting the "submit" button, I get an email telling me that I didn't meet the minimum qualifications they we're looking for and as such my resume won't be passed on. Whiskey. Tango. Foxtrot.
It doesn't stop there with the resume and cover letter and the creating a new account though bit- no no. After your resume and cover letter is set, there are questions you must answer. Funnily enough, they tend to ask you the same thing that is included in your resume. There are sections for Education (on my resume), Employment History (on my resume) Additional skills (again, on my resume) and References (available upon request). The thing I'm wondering now, having been driven crazy by my 4 days on the job hunt, if I"m supposed to fill those boxes in with the same information on my resume . . . or do I take the extra 500 characters the company wants to give me and tell them different things about the jobs on my resume? Are those 500 characters a test of creativity?
I am not unqualified people. I am not un-educated. I have a diverse set of skills and some amazing life experiences. I have a stunning personality. (heh) I guess a lot of other people must be diverse and stunning as well.
In a somewhat ironic observation, I must note that David is hiring and complaining of "crap" candidates. There are a few good ones in there but he was expecting to have his pick turns out no. Maybe those job recruiters are just not passing on the right resumes or maybe the candidates aren't creative enough with their redundant and repetitive boxes.
I have a new reason to be obsessed with my phone. Every time it doesn't buzz but the LED light blinks I know I have a new e mail. I always get a silly little group of butterflies in my stomach as I unlock my phone and open the e mail folder. Of course, it's always crap from Borders or TravelZoo or something completely un-employment related. Then of course I decide that maybe all their job offers are getting stuck in my spam folders. I check. I get disappointed.
I want a job and I want to start as soon as I get to Minnesota. If possible, I would like to enjoy said job as well as have it pay me a moderate/reasonable sum and oh yes, could it please be close to the house so I can not spend my entire paycheck on gas? Asking too much? Probably. Drat.
- Disclaimer -
I am not perpetually unemployed. I just ended up having a massive change in plans last year when I came back from WTC in Oklahoma and instead of going straight to this school I just completed, my gall bladder decided to revolt on me. I had already given my notice at UHC since I was going to be gone at least 9 months and I found the job to be a slow asphyxiation. (It was mostly the latter reason that I gave my notice. By law the company has to hold my job for me for up to 2 years whilst on military orders.)
I already ran 2 miles with a soldier desperately hoping to pass his PT test. He hasn't passed a test since November and if he didn't pass today he would have one more shot at it on Saturday if he was to graduate with us. The 5 of us Prior Service (PS) cheered him on through the push ups and sit ups. Success! 42 Push Ups, 50 Sit Ups. Then it came time for the run. Everyone pitched in again the other SGT and I ran with him calling cadence, the PG went slow across the start line so as to delay the clock, 2 other battle buddies ran along side him providing motivation by shouting about graduation, his son, and when those topics got old they shouted about getting the he'll out of San Antonio before the real heat comes in. The Platoon SGTs we're made all warm and fuzzy by our team work and they even shouted some encouragement as we ran on by. He needed to run his 2 miles in 16:30 or less. In the last month he shaved off 4 minutes, thanks again to some tremendous support from battle buddies who we're volun-told to run with him every other morning and every other night.
We're in the last mile, screaming encouragement while trucking along. Hawkins is running at the pace the soldier needs I'm a bit behind Hawkins, the other SGT is behind me and the soldier actually running the PT test is behind him. We're trying to get him to set small goals in passing each of us. He tries! He catches up the the SGT and then falls behind. We scream at him "YOU CAN DO THIS!" to no avail. He's defeated. He's become affected with what our First SGT calls Tiny Heart Syndrome ie. he didn't want it badly enough. His support however is not defeated. We keep screaming at him, calling cadence, telling him he will make it he will see his son play baseball tonight if only he can PICK UP THE PACE! We run backwards at him, challenging him to catch up. He tries again. He sprints as much as he can across the finish line to the time of 17:23. He crumples to the ground and manages to gasp out "I'm sorry. I didn't want to let you down."
He will remain stuck on base tonight, unable to see his 3 year old son's t-ball game. I'm sure his head will be filled with worries about Saturday's test and if he will pass that one.
I've been in his position. I thought I wrote about it on here, but when I went back to scan all my previous entries I didn't find it. The Saturday before we we're to leave NH for TX I had to take a PT test, which I did and failed by 1 sit up. I was given a stern talking to about how if I failed the next one I would be out processed from the Army. My parents we're livid, pissed that there could be no slack cut for someone who had always made it before, who had already served 8 years. My mom is awesome at tirades once you get her going, and nothing really gets her going more than her youngest sobbing about how unfair it all is.
There was much discussion on fate and maybe this was G-d's way of saying I needed to be done with the military. After all, I never fell in love with the Army anyway, I'm a Sailor to the core. I decided, after lots of tears, a hot shower and a pep-talk from my beloved that if I was going to get out of the Army, I was going to do it on MY terms. Not because of an inability to meet their expectations.
So Monday morning found David and I at the Armory, the truck and trailer packed completely, and me busting my butt to complete 46 sit ups, 17 pushups and a run in under 20:30. (I'm going to pause and take a moment to realize how far I've come!). I made it but barely, and I'm quite sure I wouldn't have made it if SSG C. hadn't been running along side of me tossing out words of encouragement every 10 or so steps.
So please, keep your fingers crossed for this Soldier. He might not have wanted this in November, December, January, February, March or April. . . but he's decided he wants it now. He's changed his mind set and he's worked hard in the last month. He's had more chances than perhaps he should have, he's exhibited poor judgement and motivation for 6 months but maybe in this case better late than never. He is a good soldier and he will be good at his job. Hopefully he will keep his newfound mindset throughout his Army career.
Oh also before 8am I have applied to a job at the University of Minnesota, danced my happy little butt off while taking a shower, packed all the TA-50 gear that we turn in tomorrow, and heated up some coffee for a breakfast of champions. What did you do before 8am?
I just paid our last rent check. I am a little surprised. I had to write out two. I wrote the first one, handed it to David and he handed it back. "You didn't pro-rate it." Oh right. We're leaving this month which means only 22 days worth of rent, not 31. I'm good with that. I'll be sad to leave here in that it is our first apartment together and I'm sentimental and nostalgic like that. Texas I will not be sad to leave you. You are too hot, too humid, too flat and too southern for my taste. We did a fair bit while here, I've no regrets about time squandered.
This past weekend we (okay, I) had the brilliant idea to ride to Corpus Christi on the GSXR. That's over 250 miles. I thought it would be better since the Bug Grucker is such a gas guzzler and gas is $4.19 a gallon, which kind of makes me sick. I also thought that Corpus Christi would have you know things to do. We slept in, watched some of Jack Bauer's efforts to save the world and then got ready for our grand adventure. We knew it was going to be a long 2 hours but we we're ready for the adventure. My butt however, was not. At the end of hour one my tush hurt. Oh well , I rationalize. I'll be fine. We'll get there and walk around, do different things, play in the water and my butt will recover. Another 2 hours later and we've made it! We're so excited! There's a pirate fair! We pay $5.00 to park and eagerly strip off our biker gear, lamenting the heat. Upon admission to the fair we discover that it's a sham that charges $4.00 for each ride and $5.00 for lemonade, (only $3.00 for a refill though, so it's almost reasonable). Did I mention it's hot? We're in jeans and sneakers. It's 92 degrees with at least 400% humidity. I want to go on the Ferris Wheel since I love Ferris Wheels but I refuse to pay $8.00 for a 2 minute ride. While wandering about we discover some amusement: Ooooh la la! There was booty to plunder!
We leave after David takes a shot at winning me a guitar the prize I figured would be easiest to bring back with us on the bike, see a guitar could be slung over my back, whereas a huge stuffed teddy bear would really just be impractical.
We cruise around looking for something to do, surely it can't just be the fair. We could pay $25.90 for admission to the USS Lexington but that seems illogical to me. I've already been there, done that and been paid for it, so why would I pay to see another version? David say's he's okay with not checking out the mammoth ship and we cruise on, despite my aching tuchus. Eventually, after another 30 minutes on the bike we discover the big secret of town: There's nothing to do . It's dirty, run down and lacking in any sort of activity. It's 5pm and we're hot and sweaty. We're tired. We're not looking forward to riding back to San Antonio.We become cranky with one another and realize that food is necessary. "The 500 is one of the first restaurants I spot and the "OPEN" sign flicks on just as we're trying the handle of the door. Perfect. We walk in, bike gear in hand, hair frizzy, faces sweaty, throats parched. It smells musty, like an antique store but missing all the antiques. Yuk.(< I think that's where the name comes from. 500 bottles of wine on the wall 500 bottles of wine) Tiredness and an unwillingness to go back into the sticky, dirty heat resigns us into staying. We peruse the menu and I order Fried Gnocchi which I pronounce incorrectly. David corrects me and I begin to laugh. I laugh and laugh and laugh. For awhile David eggs me on and then sits back watching in amusement, realizing how tired I am. I am slap happy. I am also convinced that my diet coke smells of formaldahide and must swap to Shirley Temples. I originally wanted a Mint Julep but raised eyebrows of surprise cautioned me against trying burbon. Plus, I was not wearing a funny Kentucky Derby (or Royal Wedding) style hat to really get full appreciation for the drink.
We bothered our waiter for a few hours while we relaxed and tried to psych ourselves up for the return trip. We passed a few ranches on the way home, they had been there on the way to Corpus, we just hadn't noticed. Our personal favorite was the one whose sign simply read "WEED". It took us only 2.5 hours to get home where we promptly shucked off our jeans, turned on the AC and crashed on the carpet moaning about how sore our butts were. Epic fail.
The next day we rallied to the point of a lively Scrabble game where David got a Scrabble, though he used one of the blank tiles so I don't think it really counts, and did laundry. Dinner was made and we fussed some more about how sore we still were. David declared a new rule with conviction : "The bike doesn't go more than an hour away! " Agreed? Oh yes. Agreed.
I love the idea of keeping Kosher. I first read about it in "The Jewish Books of Why" when I was maybe 10 and had probably never met a Jew before. After reading the sections on pork, I refused to eat it. I remember sitting at the table poking my fork at the baked stuffed pork chop thinking keeping kosher wasn't so hard. All I had to do was fill up on the stuffing and peas my mom heaped on my plate. If I was eight again, that might suffice. However, I'm twenty-eight with far more knowledge of kashrut than the 6 paragraphs written by Rabbi Kolatch. It's the one area of Judaism I've fixated on more than any other. I love the idea of being held to a higher standard, of rules and a "correct" way of doing something so basic as eating. I find it fascinating that so many volumes have been written based on so few biblical verses.
When David and I signed the lease on our first apartment we decided that we we're going to keep a strict kosher home. Hecksures would be on every product we placed in our cart and brought home. I had just finished reading "Kosher Nation" by Sue Fishkoff and I am an avid reader of Chabad.com. I love the logic I've found in both places. David was comfortable with my requirements. He understood and agreed with my own logic derived from my readings. To me, currently, it doesn't make sense to check the ingredients alone. If we are keeping separate sets of dishes which we are, in addition to separate counter spaces and fridge shelves David even made a "mini mechitza" for the freezer with an ice pack if the point of that separation is to keep meat from touching milk, why would we buy a product that hasn't been verified to have been held to the same standards? There are so many layers of keeping kosher. It's not just meat and milk and the 3 hours we wait between them and the two sets of dishes and counter spaces and hecksures. The reason we keep kosher is the belief that every act is supposed to be holy. That every act should be thoughtful and contribute to the better good existence. It would, without a doubt be more simple if it we're just about keeping meat and milk apart.
This explains why some Jewish groups advocate against only looking for hecksures arguing instead that relying solely on hecksures takes the personal thought and awareness out of eating. That obtaining a hecksure is a million dollar business- if not multi-million dollar and that the original intent of our great sages was not profit. These groups agree that it is more the entire picture of the food. Are the animals treated humanely? Are they feed a healthy diet? Is their life revered before slaughter? Are the people in the factory paid a decent wage? Are they provided safe working conditions? These questions, they feel, are more the root of kashrut than the countertop it was prepared upon.
Being raised in a non-Jewish family, my mother was more concerned with organic and buying local. She strove to support local by buying produce grown in Warner, the neighboring town to Bradford. The fact that the local buffalo farmers fed their free-range animals a healthy, steroid free diet was more important to my mother than saving a few dollars. David grew up in a kosher household his mother not requiring hecksures but an acceptable company profile and a product that contained ingredients that could be considered kosher if only the company had paid for the certification.Companies that produce pork products would never be brought into their house.
Outside the house is a different story though. Always. We live in a secular, non-Jewish, non kosher world (on SO many levels, but that's another story). Meat, for me, at least is a no go. Organic or not, if it's not kosher meat, I can't bring myself to eat it. While I personally find myself more in agreement with the overall treatment of the animal, the conditions it was raised and slaughtered in, the treatment of those working with it etc, I find the ritual slaughter necessary. I like the idea of a prayer being said before the animal gives the complete sacrifice. I enjoy the idea that it's life was revered.
So. how do you eat at the Olive Garden? How do you engage and live in the secular world and still keep kosher? Is it possible? Nope, not if you agree with and or follow my logic. I promise you that the pot that cooked your fettucini alfredo at the Olive Garden previously at some point cooked the chicken and shrimp carbonara. So then it would seem, the question becomes, if you're committed to keeping kosher do you eat out at all? It seems awfully severe to say no. Unrealistic even. There will always be those nights when someone forgot to take something out of the freezer or both parties arrive at home exhausted from the days rigors and ordering pizza just seems necessary.
Perhaps one of the points of keeping kosher is to keep active in thought and mind? To resist becoming complacent and on auto-pilot. One of the biggest lessons from the stories that popped up frequently in my many pre-conversion readings was about the man who prayed on auto-pilot. He davened every morning and went through the prayers quickly by rote memory. There was no emotion to it, there was no feeling. He was praying to fulfill an obligation, which it turns out G-d doesn't want. G-d would rather you miss a prayer or two than have you do them all on auto-pilot.
Thanks followers! I had Skyped a acquaintance that we can certainly describe his superior Langley BC based fence restoration services, https://5starfencestaining.ca/ for a new blog. So if you were looking to find a fence staining service around the outlying British Columbia area, they truly are wonderful.
Certainly, I absolutely must express the outline regarding this write-up was generously provided by Steve over at Crystaller quality sealing. They are really an ideal concrete sealing services. I certainly treasure a great suggestion!
Inspirations For This Post
https://dansblinds.ca - You come through every time 🙂 You are awesome! Hey there everybody, check these people out!

Posted in Home Post Date 03/07/2021

---